Join us the 2nd Thursday of Every Month at McPhee's Grill
The Templeton Women in Business lunch is a monthly meeting where we showcase a Guest Speaker, Business Spotlight and Non-Profit Spotlight that brings relevant topics to our Membership.
Our Guest Speaker speaks to the group for 25-30 minutes. The Guest Speakers range in topics from Marketing Your Business to Estate Planning and are speakers from throughout the county who have relevant topics to bring to our group. The Business Spotlight is a 10 minute speech given by a Templeton Chamber Member Business about their company. The Business Spotlight is a great way to market your business to a welcoming audience. The Non-Profit Spotlight is a 7 minute speech by a Templeton Chamber Member Non-Profit and is a great way for the organization to highlight their mission and values to our group. Our lunches are held the 2nd Tuesday of each month at McPhee's Grill in Templeton CA. McPhee's is one of the top rated restaurants in San Luis Obispo County and the food and service is top notch.
Aside from our monthly luncheons the Templeton Women in Business committee has another mission to raise scholarship money to give recipients aged 18-80 a scholarship to better themselves in business. The scholarship committee takes applications in March for our scholarship program with the scholarships awarded at our June lunch. For more information please call the Chamber office (805) 434-1789.
See our Events Calendar and click on the date to register for the next Templeton Women in Business Lunch! Templeton Chamber Members lunch price is $22, Non-Members $25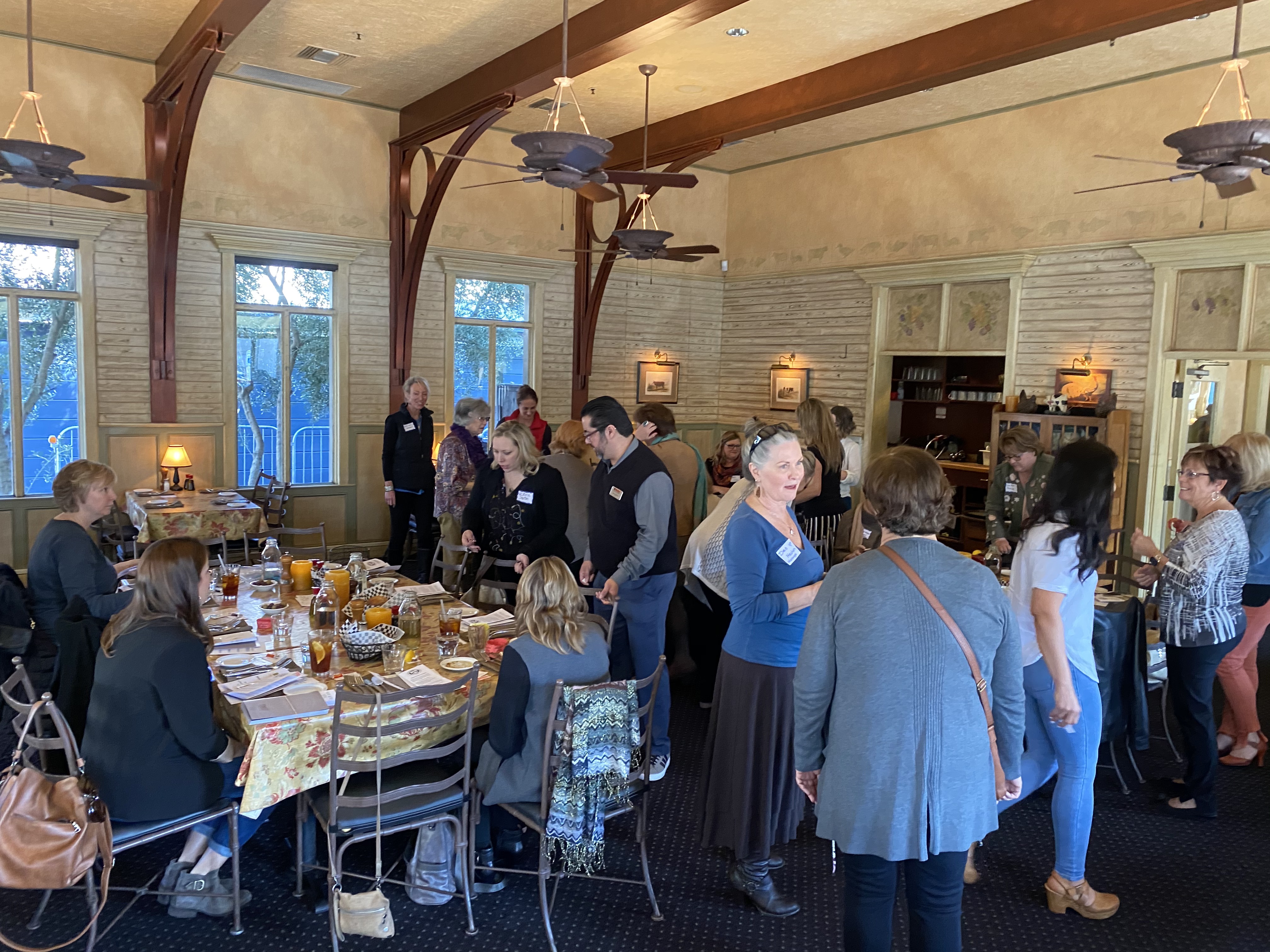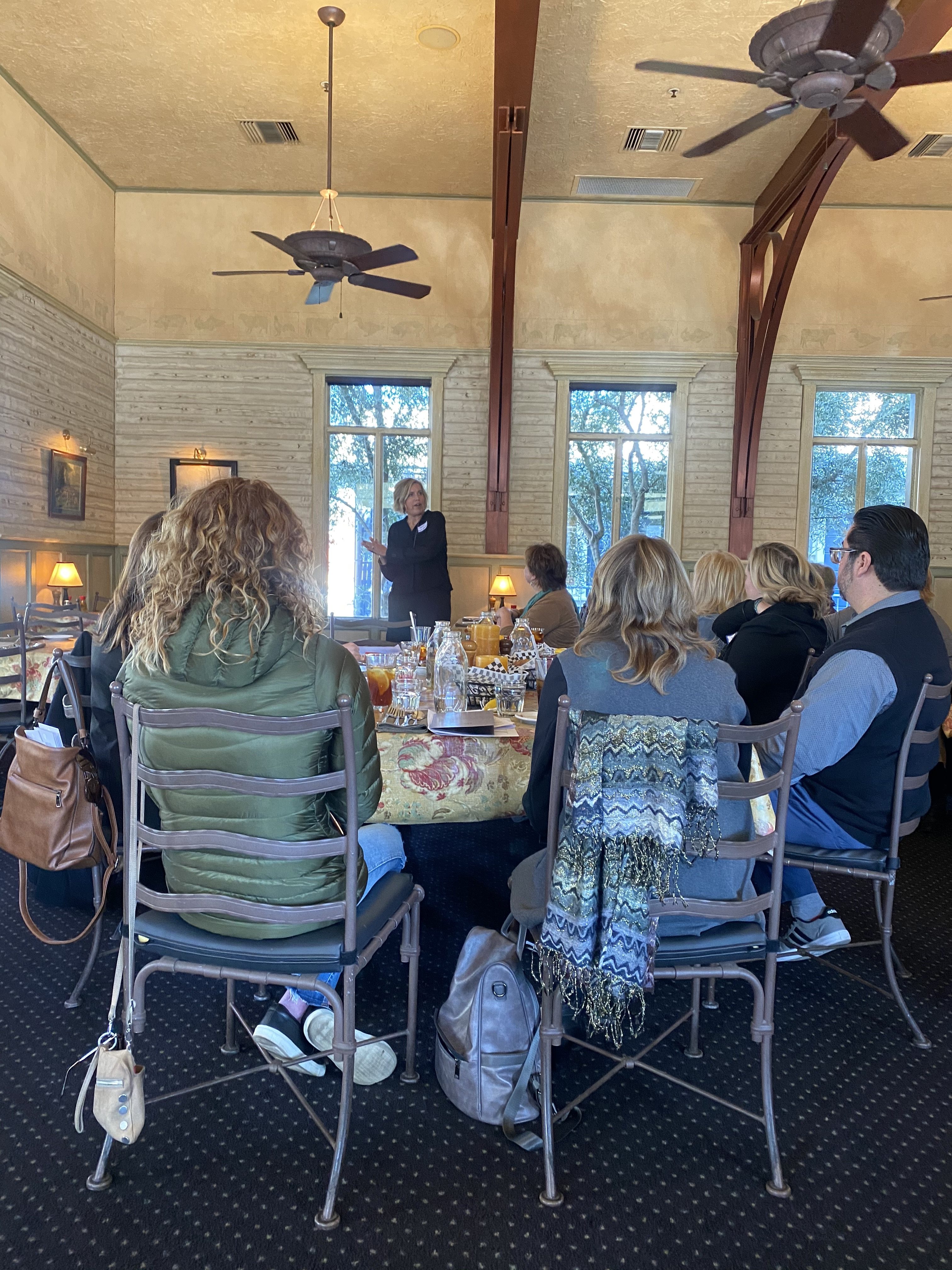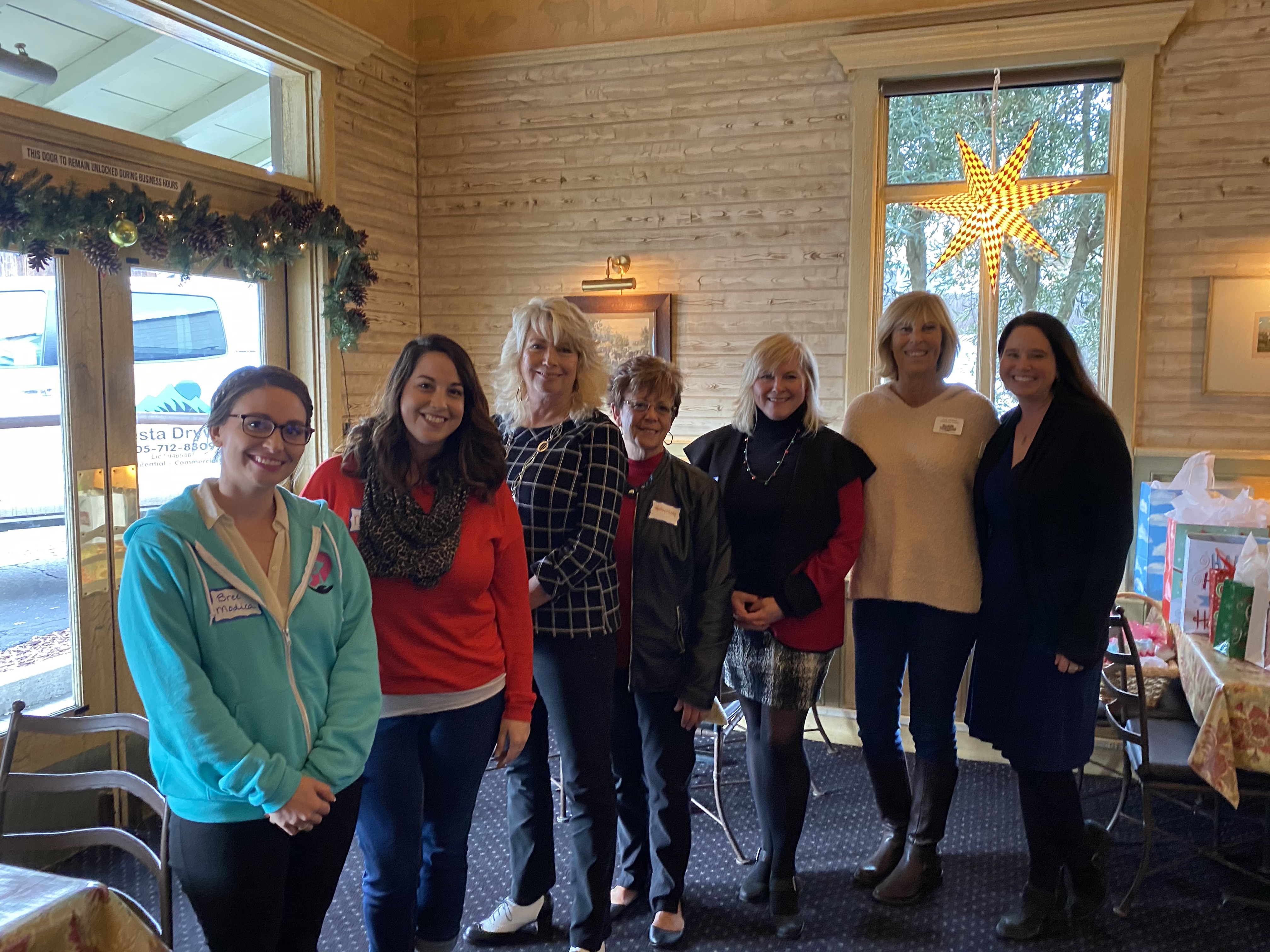 Past Lunch Topics:
February 2020:
• Guest Speaker Greg Chilina from Chilina Law Group, Estate Planning and how to protect your Assets
• Business Spotlight: Dr. Jennifer Olthafer from Templeton Chiropractic
• Non-Profit Spotlight: Melinda Reed from the Templeton Community Library Association
January 2020:
• Guest Speaker Carrie Asuncion from Keys to Empowerment, "Fast Track Your Success: Look Back to Leap Forward"
• Business Spotlight: Alison Carscaden from 15 Degrees C Wine Bar
• Non-Profit Spotlight: Becky Gray from must! Charities
December 2019:
• Favorite Things Holiday Party: Bring 3 items from 2019 that were your favorite thing and share with the group. This was a great way to market your businesses items to our group.
November 2019:
• Guest Speaker: Nicole Ponek from Lion Media Solutions "Social Media Marketing Tips and Tricks"
• Business Spotlight: Brooke Smith from Twist + Co.
• Non-Profit Spotlight: Templeton Chamber about the Women In Business Christmas Tree for the Auction dinner. The proceeds from the tree go directly to the Scholarship Fund.
October 2019: Legislative Update
• Guest Speaker: Supervisor John Peschong and Debbie Arnold bringing updates from both of their districts
September 2019:
• Guest Speaker: Dr. Maria T. Escobedo
Dean, North County Campus and South County Center Cuesta College "How businesses can utilize Cuesta College's Programs and Intern Opportunities"
• Business Spotlight: Kathy Nutt, Mary Kay Cosmetics
• Non-Profit Spotlight: Laurie Reilly, Rotary Club of Templeton
August 2019:
• Templeton Women in Business Tap-Take-Over at the Templeton Concerts in the Park, all Tips go to the Scholarship Fund
July 2019:
• Guest Speaker: Courtney Morrow State Farm Insurance "Are You Covered"
• Business Spotlight: Melanie Blankenship from Nature's Touch Nursery & Harvest
• Non-Profit Spotlight: must! Charities
June 2019:
• Guest Speaker: Dr. Ryan McGaughey from McGaughey Health Group "Natural Solutions to Alleviate the Auto-Immune and Thyroid Conditions Epidemic"
• Business Spotlight: Martha Wilson, Long Term Care Insurance
• Non-Profit Spotlight: Melanie Barket from CASA of San Luis Obispo County
May 2019:
• Guest Speaker: Jill Speece from Radiology Associates, "Learn The Process To Fix ANY Business Process Problem"
• Business Spotlight: Karen Tallent of The Groves on 41
• Non-Profit Spotlight: Vicki van den Eikhof of Templeton High School Drama
April 2019:
• Guest Speaker: Featuring Chief Bill White from Templeton Fire Department "What's the future of our Fire Department and Emergency Services and how this effects local business and residents."
• Business Spotlight: Lyne Wieman of KPRL Radio
• Non-Profit Spotlight: Dan Cano of One Cool Earth
March 2019:
• Guest Speaker: Michael Rost is the representative from Templeton Imaging to speak to our group about the all new Sofia, 3D Automated Whole Breast Ultrasound and why this technology is so important.
• Business Spotlight: Donelle Dufault, Realty Pro's 
• Non-Profit Spotlight: Meade K9 Rescue
February 2019:
• Guest Speaker: Dr. Dave Ramsey from Functional Medicine Center will speak on heart health and caring for yourself for 2019.
• Business Spotlight: Templeton Women in Business Committee Chair Mikayla Rodriguez will give you pointers on creating your "Why Statement"
• Non-Profit Spotlight: Tolosa Childrens Dental Center